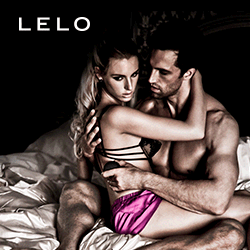 LELO is the world's leading designer brand for intimate lifestyle products. Launched in 2003, LELO is famous for transforming the look, feel and function of how personal massagers are perceived, bringing a new level of luxury to products of this kind.
LELO products take personal pleasure to an entirely new level so you can experience orgasm after orgasm. Grab your friend and enjoy the vibe. You'll notice the difference in design and craftsmanship, immediately.
Applying the same commitment to quality, design and innovation across all product lines, LELO's unique portfolio now extends through bedroom accessories, personal massagers known as 'Pleasure Objects', massage oils, and soy massage candles. Used it alone for your own special fantasy or have more fun with others. LELO's are a favorite of our staff!
"Millions of people enjoy LELO, it's just sometimes the
best luxuries you keep to yourself."
– Founder Filip Sedic